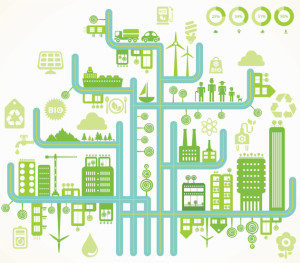 InResLab, in accordance with its mission, is committed to the following areas of research:
Mechanical Engineering and Experimental Research in the Engineering Field;
Study and Development of platforms and experimental applications;
Surveys, Analysis and Prototype Development of Works and Civil and Industrial Types;
Collaboration between the world of research and the industrial world has become increasingly impacting factor for increasing business competitiveness . Universities and Public Research Centers are often privileged academic places where potentially exploitable technological resources are scarce in the real market and whose benefits are not transferred to businesses, often displaying limited access structures and distant from the real needs of flexibility and dynamism required From SMEs.
To encourage technology transfer to businesses and enable companies to acquire the competitive advantages of industrial research and the most advanced experimental solutions for truly technological innovation Market demands, InResLab has created a dedicated structure that has the specific goal of facilitating the transfer of scientific knowledge to businesses.
For this purpose, InResLab It offers our customers and partners the most cutting-edge technology solutions in the world of scientific research enabling you to transform your dreams into ideas and ideas into concrete technological innovation projects designed to boost business value . The Organization is therefore the ideal bridge between companies, mainly SMEs, in all industrial sectors and the global innovation community.
InResLab Through Partner Companies and Highly Qualified Research Laboratories affiliated and accredited by the Ministry of University and Research is able to provide sustainable and concrete solutions to businesses for any need Technological innovation and to generate new value from research and development by guiding, through the best organizational methods, any project through the creation of a work environment designed to generate value for SMEs through knowledge by integrating with universities and scientific communities, the Network and Networks of Companies, Industrial and Commercial Associations, Government and Non-Governmental Organizations.
InResLab Has been designed with the dual purpose of facilitating the dissemination of research results and supporting the competitiveness of small and medium sized businesses with particular reference to the Puglia region. The Organization, through the ongoing scouting of financial support measures in support of research, carries out projects for the transfer of technology and the provision of advanced services to SMEs by managing in this field the interface with external bodies (enterprises, state and Other research bodies) and identifying the best technologies and specific scientific and technological skills that companies need to improve their competitiveness through technological innovation.